H & M Unlimited Inc. handles all aspects of your remodeling project from start to finish, including plumbing and electrical installation. Our qualified craftsmen are highly experienced in the field of kitchen and bathroom remodeling. Additionally, we install tile, carpeting, and hardwood flooring in virtually any room in your house, and all work is backed by a comprehensive one-year warranty.
Painting & Drywall Installation
We provide prompt, thorough, and professional painting and drywall installation services at highly competitive rates. Our team is happy to paint both your interior and exterior walls and ceilings. Furthermore, our painting crew is highly qualified at matching your existing textures.
Drywall and Stucco Repairs
Improve your home's curb appeal with our thorough stucco repair and maintenance services. We arelicensed to provide stucco repairs for any building in Nevada. All stucco work comes with a one-year warranty for your peace of mind.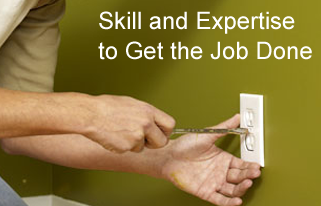 General Handyman Repairs
H & M Unlimited Inc. is proud to offer same-day service on most handyman repair calls. Let us handle repair work covered by your insurance.
Our skilled contractors provide complete handyman services—no project is too big or too small for us.
H & M Unlimited Inc. offers skilled plumbing and electrical contractors, roofing and siding repairs, light commercial work, tenant rental improvements, and general repairs for almost any feature in your building.
Call 702-834-3440 or e-mail today to receive a prompt answer to your query—in most cases, we are able to provide same-day responses.